So I have a lot of little small ideas to share so instead of clogging up the pull down menus above, I am going to try this blog feature and see if it works.  I am going to share a little tip about outlet covers.  There are a lot of really crappy outlet covers in people's house, especially if your house is old and never been updated.  Home Depot sells a lot of styles but most of them are ugly and expensive.  Here is the solution, buy normal stainless steal ones.  They match anything and look pretty damn good.  Theses are the ones HD wants you to buy for $6 each: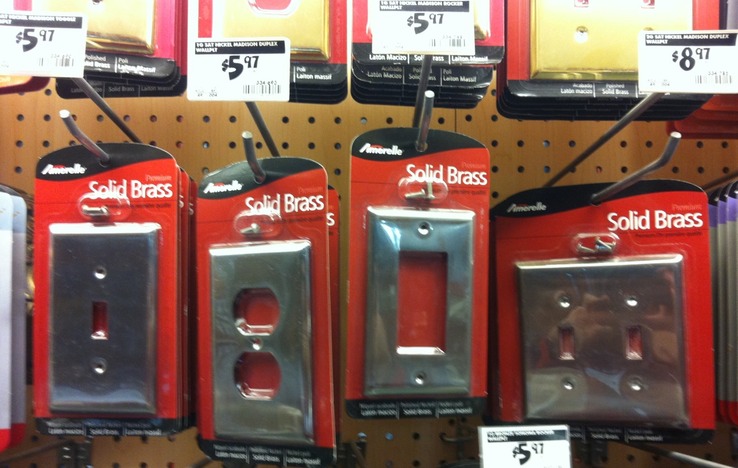 Don't buy those.  They look good but cost a ton.  Instead, go down the isle a bit to the industrial section of outlet covers and buy these: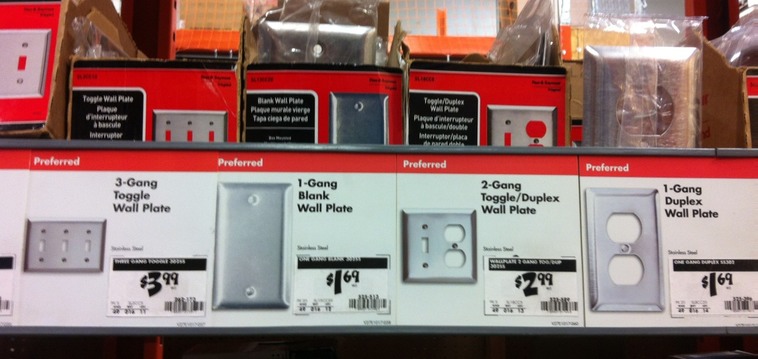 They cost about 20% as much and look really good.  Most likely you will save about $100 doing a couple of rooms and they will be very easy to match in the future.  They also look pretty sharp.  So buy me a beer if I saved you some fat cash.